Le he compilado una serie de videos de conferencias que fueron presentados durante la feria de turismo internacional ITB Berlin 2017 y que estan relacionadas con el tema del turismo sostenible. Enjoy! (estan todos en ingles!)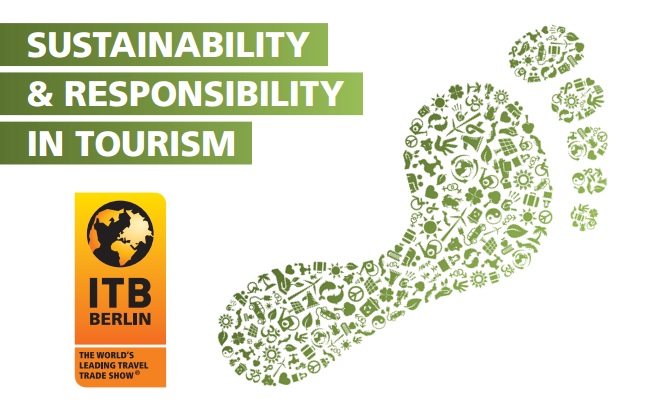 CSR Day
There was a whole day dedicated to conferences about corporate social responsability. Opening of the convention ITB CSR Day :
Climate change is a large issue
Climate, customer : How Can Sustainable Travel Offers Be Marketed Successfully?
Sustainable Tourism Destinations: Status Quo And Lessons Learned
Luxury Tourism Of Tomorrow: Gazing At The Stars On The Doorplate Or Under The Open Sky
Sustainable Food And Beverage
The Hot Seat: Climate Fanaticism vs. Losing Touch With Reality!? – The Cruise Industry
Awards and new trends
The 3rd edition of the National Geographic World Legacy Awards
Welcome City Lab, Incubator Dedicated To Tourism Innovation In Paris
Story And Transformational Travel In The Digital World
Digitalization, Sustainability And Wisdom – Forces Remodeling The MICE World
Digital Nomads: Market Potential Of A Global Trend Segment
How 'Sharing & Caring' Is Context Dependent: Millennials' Choices For Peer-To-Peer Accommodation
Social Dining – Trend For The Tourism Industry
Sharing Economy Masterclass
Next ITB Berlin will be from 7th to 11th of March 2018, see you there!
More videos from ITB on YouTube.